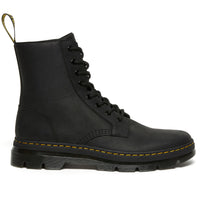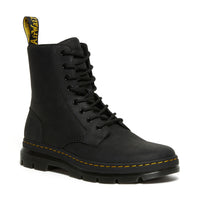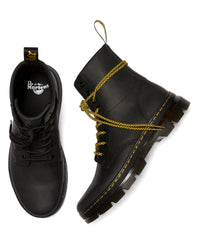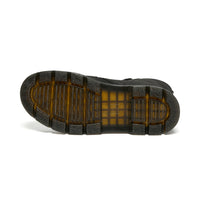 Dr. Martens Men's Combs Boot
Kids To Womens Conversion
To convert women's sizes to big kids (youth) sizes simply minus 1. If you are a 7 women's, you will fit a kids (youth) size 6.
Style Notes
Docs leathers. Docs silhouettes. New lightweight construction. In our Casual collection, we rework our classics through a contemporary lens. These 8-eye boots are built on rugged Tract outsole with all our core DNA in place: yellow stitching and a scripted heel loop. They come with a spare set of hiker-inspired laces.
Wyoming is a rugged leather with a subtle grain and oily finish. Clean with a damp cloth and care with Dr. Martens Wonder Balsam
Made with a comfortable, durable cemented construction
Material
A slighty milled, snuffed leather, with a medium to heavy pull-up and a strong oily surface.
26007001